We've all seen those
ProActiv
commercials
...
you know the one's proclaiming there product will miraculously turn
Chewbacca
into
Beyonce
... These same commercials include celebrity endorsements;Vanessa Williams, Alicia Keys, Jessica Simpson & even Sean '
Diddy
' Combs. When
Diddy
starts endorsing a face cream there has to be some hope for
credibility
right? But, does this product really produce the dramatic results in which they advertise? Short answer...YES...
I admit I was mesmerized by all the before/after photos as I watched the
infomercial
& something about that seemingly flawless Vanessa Williams made me anxious enough to wanna give it a try. I ordered the Three-Piece 30-Day-trial online which included the Renewing Cleanser, Revitalizing Toner & Repairing Lotion; they even threw in a FREE bonus of my choice which was the Daily Oil Control. I've always had sensitive skin so I knew right off that anything too strong would be harsh and cause some type of hideous reaction. Since my
teenie
bopper
days my hair & skin has been prone to be oily which causes spontaneous breakouts. Now lets get down to the facts; my skin situation was no where near as bad as some of the people in the commercial but I still suffered from the occasional breakout. I also had a few spots that remained from previous blemishes & I wanted to get rid of them.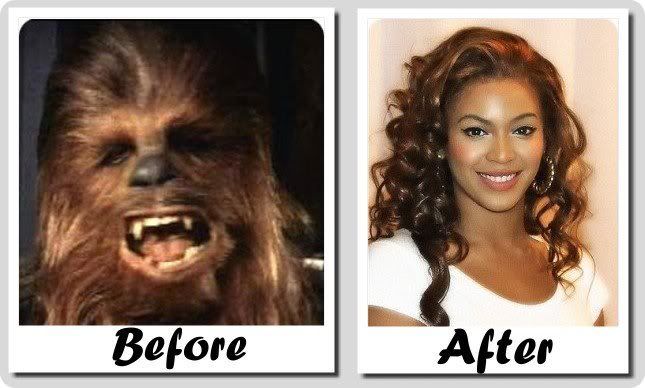 Once my Three-Piece-Trial arrived I immediately put it to work. I followed the directions & implemented the 3-Step program as suggested. After my first night of using it I have to admit that the next morning my skin felt
noticeably
softer. But this was way to early to cast a vote so I gave it a little more time. A couple of weeks had passed & my skin situation was taking a turn for the better. My skin was looking healthier & my spots were beginning to fade away. Of course each step of the three piece trial was formulated to target different areas; so now I'll give a brief description of each step & how it
benefited
me...

Step 1: The Renewing Cleanser- As I applied it I could feel the tiny beads in the product which made me feel like I was gently scrubbing away any left over grime from the day before. In comparison to other scrubs I've used, I love the fact that this one seems to be much lighter & doesn't have a thick grainy feel. I've used harsher grainy scrubs in the past that have actually left scratches on my face & left my skin feeling stripped.

Step 2: The Revitalizing Toner- Before I applied it I prepared myself for the worst. I took precaution & judged the toner by its looks. It reminded of an astringent I once used & I wasn't too thrilled about applying it. Don't get be wrong I'm a fan of astringents but you have to be careful which ones you use because some burn like hell & leave your skin feeling like it's been in an abusive relationship. But to my surprise the toner was the complete opposite. The scent wasn't overbearing & it didn't burn. It left a refreshed cooling sensation that had me feeling pretty nice.

Step 3: The Repairing Lotion- I was a little apprehensive about the lotion because I was accustomed to some lotions leaving my skin way too oily. The Repairing Lotion didn't leave me oily & the ingredients read that the product was oil-free. But I eventually switched to another lotion that I was already partial to.

*Bonus: Daily Oil Control- I couldn't wait to apply the oil control because oil was my main culprit which contributed to the breakouts in the first place. Once I squeezed a little on my fingertip it wasn't long before this bonus oil control turned me off. The texture was really thin & for some reason it reminded me of clear saliva ***ewww*** not to mention it had a peculiar smell that made me nauseous. But aside from that it did reduce my oily skin to a minimum.

Taking the Good with the Bad...


The Good: Proactiv definitely worked for me. I used it on & off for about two months & still saw results. People began to notice the change & complimented my complexion. I'd definitely recommend the product but of course I'm sure the results will vary per individual.

The Bad: Even though the product did a great job @ clearing up my blemishes it still didn't portray perfection in every aspect; and NO I didn't expect perfection. But here's the downside, The majority of the time, it left my skin feeling really dry & some days I noticed tiny dry patches that occasionally started to peel (that wasn't sexy @ all). I found myself moisturizing a hell of a lot.

The Damned: The bottom line is you have to be consistent when using Proactiv, for maximum results it has to be used as a daily regimen. This is great for someone who likes a regimen but I'm always trying new things so it's not my cup of tea. Also, I noticed that on days I didn't use Proactiv, my skin would flare up & have withdrawal symptoms. It was almost as if my skin became reliant on the product. This was bad news to me, I didn't want something that created a dependency.

Basically Proactiv is a product in which you have to be willing to make a part of your lifestyle. It's an investment & I admit it's a good one if you find that its the only thing that works for you. It's all about personal choice & although I'll probably never use Proactiv again, for the most part I liked the results when I did use it. Currently I have a new regimen that's been working wonders for me, my breakouts have been in remission & my skin has been glowing...I'll give you the details in a later post...

CONTINUE READING »